If your IPIMS course is still marked as "Incomplete" in your LMS or if the score and status are not updating, it may be due to a potential internet connection problem.
To resolve this, we recommend attempting to manually update the score and status of your course. Please follow these steps:
Log in to your Learning Management System (LMS).
Start the course by clicking on the designated link.
Inside the course, locate the "click here" link under the course score section and click on it. See the screenshot below for reference: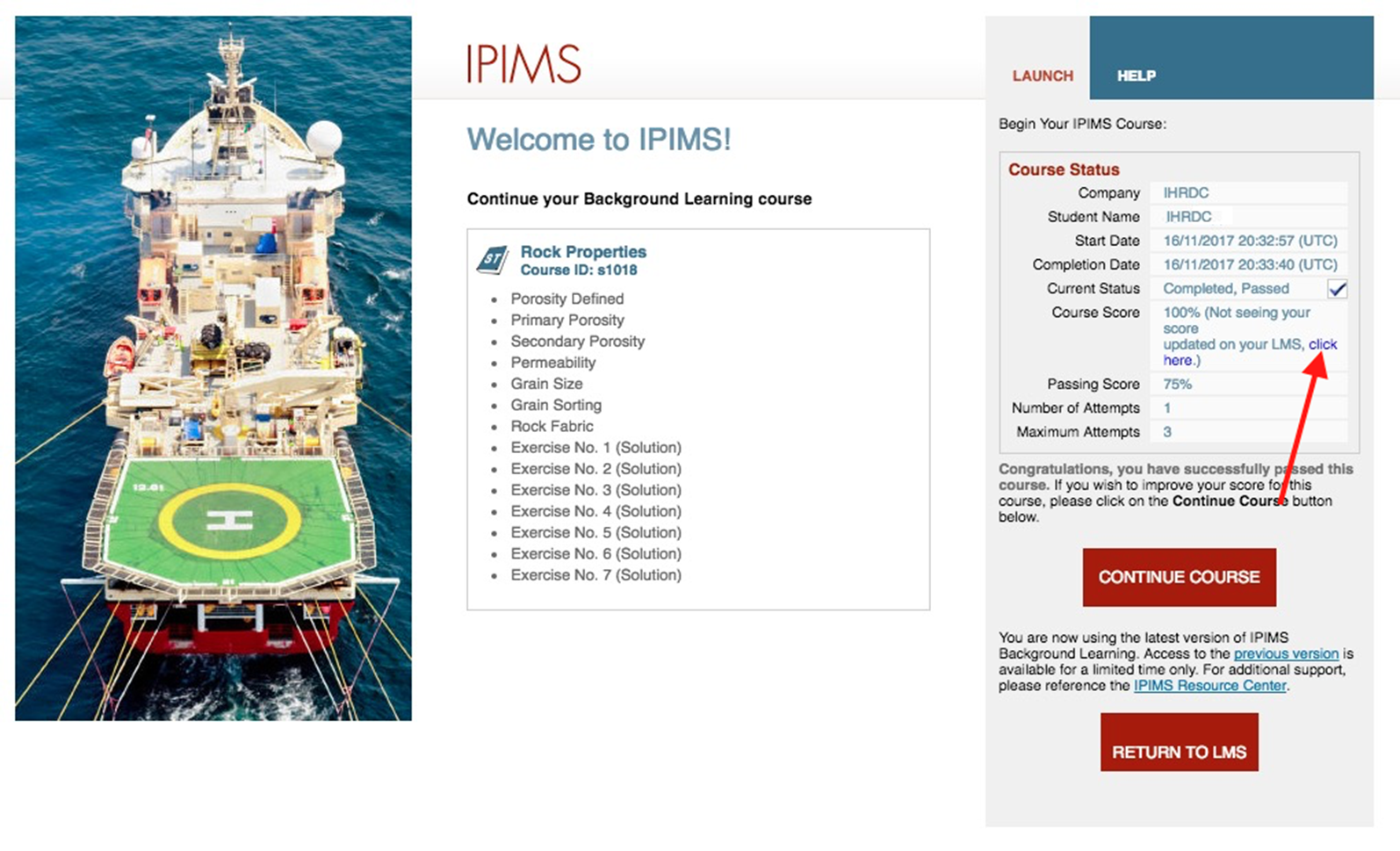 If you continue to experience difficulties with the update, please don't hesitate to reach out to us through the IHRDC Customer Support form.