There are several ways to find courses on a specific topic:
Visit our main website and navigate to the Course Catalog.

Once there, you can explore the courses available for your desired topic area.

You can then purchase individual access to the course right away.
IHRDC Learning Platform License (ie: yourcompany.cm.ihrdc.net):
Access depends on the license type provided by your company.

If the Elective Training section is available, follow these steps:

Go to the Dashboard and locate the Elective Training section.

Choose the option "Select New Course" to access the Catalog with all available courses.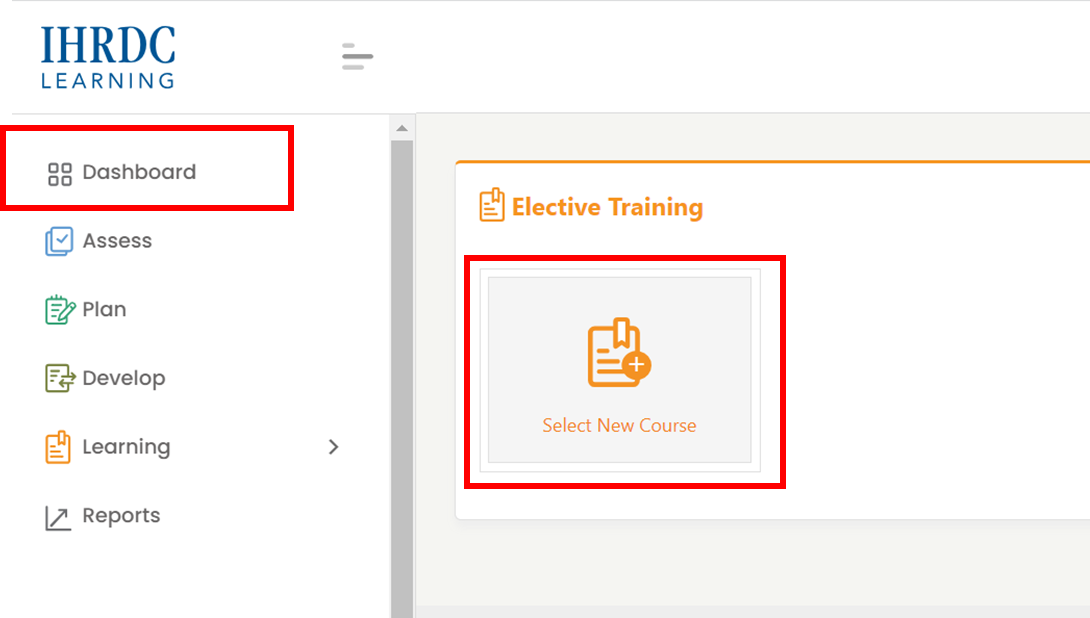 If you have an IPIMS or Petroleum Online license, you can directly search the course catalog in each of these platforms.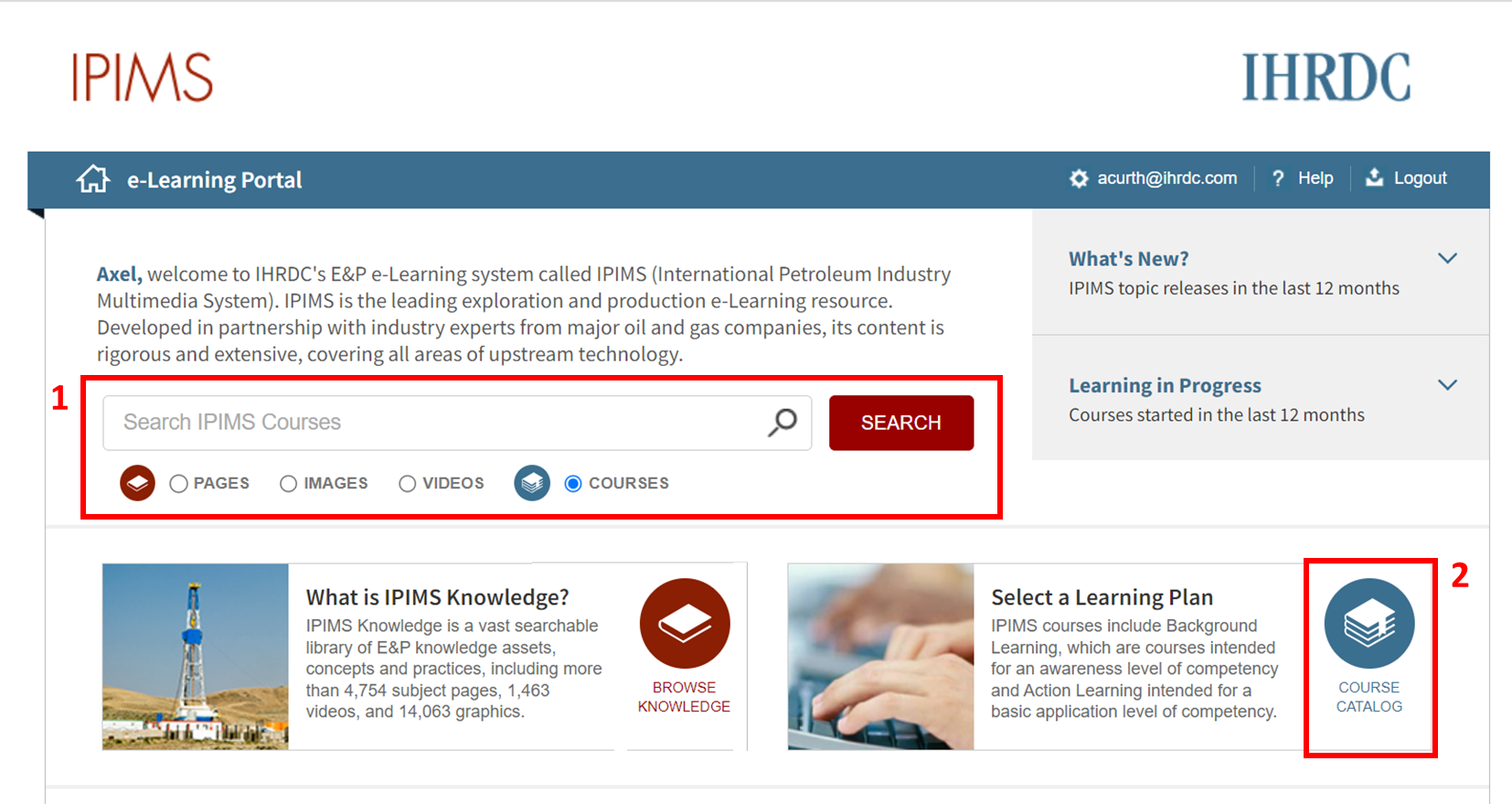 1. Search IPIMS Courses
2. COURSE CATALOG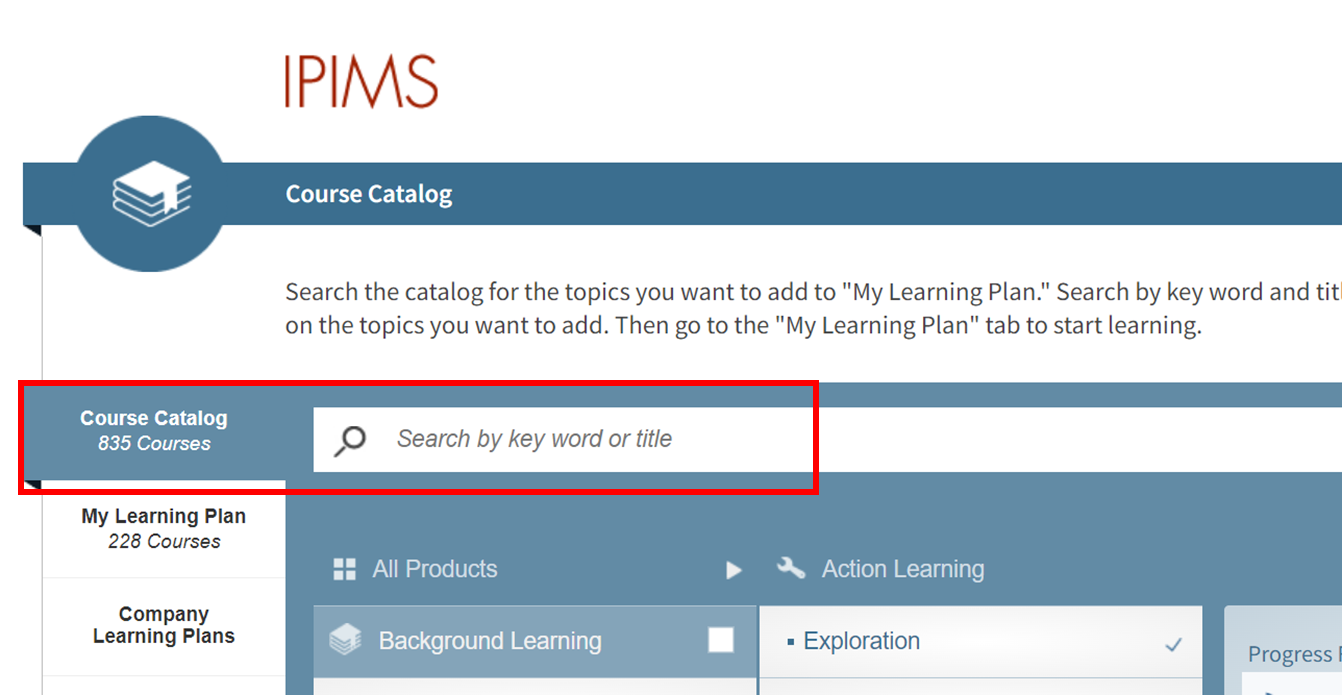 If you still can't find what you're looking for, please contact IHRDC via the Customer Support form for additional information.