Best practices when using an LMS:
1. Close all applications except the browser's Learning Management System (LMS) when taking the e-Learning course. This helps maintain system resources and prevents potential conflicts.
2. Ensure that your computer and communication network meet the minimum requirements specified by IHRDC. You can verify your system compatibility by visiting the IHRDC System Check page through this URL: IHRDC Customer Support Contact Form, under step 2: "See System Check Details":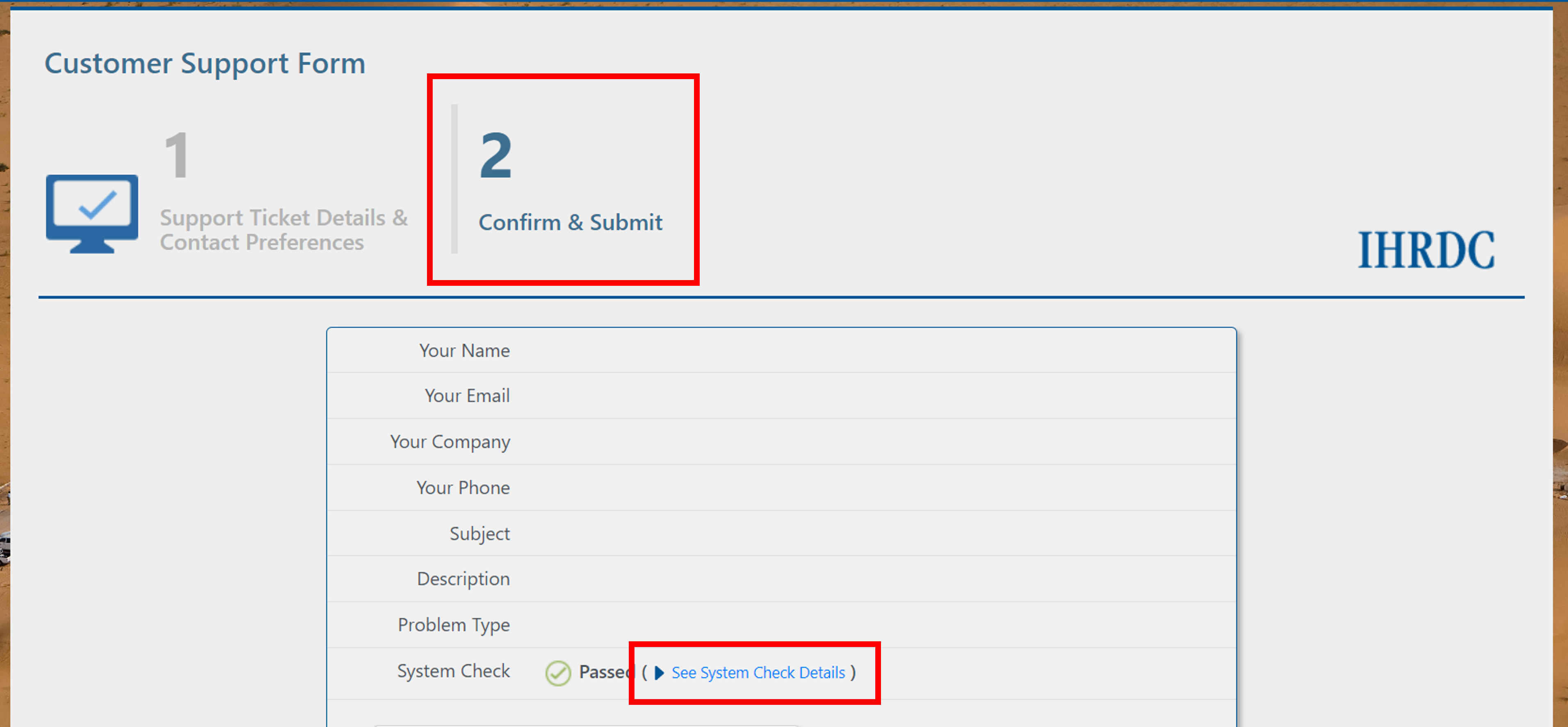 3. Run only one instance of the LMS at a time. Running multiple instances simultaneously may lead to inaccurate recording of your progress, scores, or course completion.
4. Whenever you need to step away from the course, exit the course immediately. Upon returning, re-enter the course to ensure that your progress is accurately tracked.
5. Exit the e-Learning course properly using the designated "Exit" button, if available. If no such button is available, close the browser's tab or window associated with the course.
6. Avoid shutting down your computer without properly exiting the LMS or e-Learning course. Abruptly turning off your computer can result in a communication failure with the LMS, potentially leading to incomplete or lost data regarding your progress, scores, or course completion.
7. Pay attention to any error or warning messages that may appear as pop-ups or at the top right corner of the screen. Do not ignore them; instead, take a screenshot and inform either IHRDC or your local LMS administrator for assistance.
8. Create a conducive learning environment free from distractions and other work assignments. Find a quiet space where you can focus solely on the course material without interruptions. This will help you engage more effectively and retain the information better.