The toolbar at the top of the Petroleum Online page offers some additional features to help you learn.
HELP
The "Show Tips" option under the HELP menu, shows contextual navigation tips and tricks depending on which page you are on in Petroleum Online.

LANGUAGE
Change your language by clicking on the LANGUAGE button! Up to Six languages are available to guide you through your learning, depending on what Topic you're taking.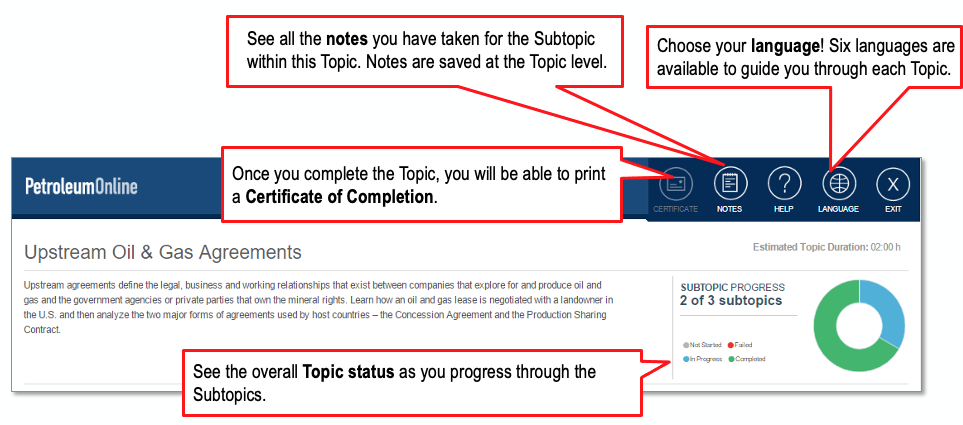 NOTES
The Notes allow you to save notes at the subtopic level and view them in any other subtopic or at the topic level. All task and navigation panes can also be minimized.
TEXT SIZE
The Text Size option allows you to change the size of the font without having to zoom from your web browser.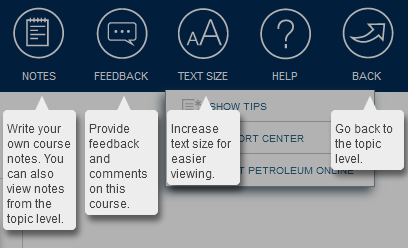 CERTIFICATE
Once you've successfully passed your course, the Certificate button becomes active and you can print your certificate!